What is the Smith Schools' Series?
Animated by Kevin Morris with Keith Scott as the voice of Adam Smith.
Enabling the next generation of critical thinkers
The Smith Schools' Series takes Curriculum for Excellence Second level pupils and their teachers on an Inquiry Learning Path where together they move from wonder and curiosity to debating big thoughts. Each lesson is a gateway to the next, and as students progress, their learning deepens and they acquire the skills to be confident debaters - just like world-changing figures from the Scottish Enlightenment. The flow of lessons is suitable for any direction of learning the students decide to take, guided by educational content hosted on the Panmure House Schools' microsite.
The Series is designed to inspire and educate school pupils about the life, work and times of Adam Smith and the profound influence of the Scottish Enlightenment across the world. Our core units are (1) Trade, (2) Adam Smith and his ideas, and (3) the Scottish Enlightenment.
Our key objectiveS ARE to develop debating and critical thinking skills.
We provide lesson plans, handouts, classroom materials and presentations for teachers, bringing content to life through our Schools' website. The website allows students to explore Adam Smith's Edinburgh in a number of engaging ways: from an interactive map of 18th-century Edinburgh, to an Escape Room, Mentor Quiz and portrait gallery. There is an interactive timeline of Adam Smith's life to boost research skills, and a series of debate and discussion technique explainers to encourage confidence in communication. The Schools' website is full of small quizzes and opportunities to learn more at pupils' own pace and in whatever direction they prefer.
A memorable, enriching experience for pupils
We aim to inspire students to continue to study, to question the world around them and to find ways to bring about a more just society, as Smith did 250 years ago.
If you are a primary school teacher in Scotland, please contact us to find out more about the programme.
Video produced by Video Production Edinburgh.
Elements of the Schools' website:
STUDENTS
Join Adam Smith and his friends on a journey to discover and explore Edinburgh, to learn about what they started so that you can continue to enlighten our world with your ideas, discussions and debates.  
Together, we can take on the challenge of making our world a better place for all. 
The Smith Schools' Series is an enlightening adventure through Edinburgh in the 1700s. Along with Adam Smith and your Enlightenment mentor, you will have the unique opportunity to be transported out of the classroom, to learn more about Scotland's history and to develop debating skills. You will learn about Adam Smith, his ideas, Edinburgh and the Scottish Enlightenment, and as we progress together, we will teach you how to debate and ask critical questions.
There are hidden quizzes and interesting facts to discover. It's up to you how to explore Adam Smith's Edinburgh. Earn as many coins as you can while learning and building up the skills to communicate your ideas and solutions. You might even get the opportunity to visit Panmure House in person!
TEACHERS
The programme provides an enriching and memorable experience for students and is carefully developed with critical thinking as a key outcome. Our intention is to upskill and inspire students for further education. Through our ties to Heriot-Watt University, this is a memorable way to introduce students to tertiary education. We provide you with digital content, a variety of quality videos and the opportunity to visit Panmure House.
The Series has several themed units such as the Scottish Enlightenment, Adam Smith and Trade and is aligned to elements of the curriculum such as Literacy, Numeracy, Expressive Arts, HWB, Technology and Social studies. We are currently offering 'Trade' and 'Scottish Enlightenment' as units of 10+ lessons for you to use with your P6 and P7 (Designed for Curriculum for Excellence Level 2/ Second level) classes. Our lessons explore sustainability, branding, innovation, debate skills, presenting skills, food miles etc – which are all highly relevant to the current discourse around COP26.
We provide lesson plans, lesson handouts, classroom materials, additional content and lesson presentations for you which are accessed through our bespoke teacherS' website. 
Register your interest in participating in the Smith Schools' Series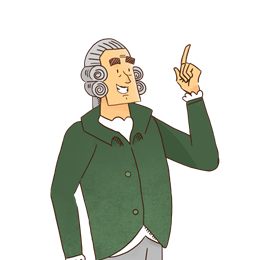 Get in Touch
Our Programme Executive Laura Smith Gulliver, is delivering the Smith Schools' Series. If you'd like further information about this programme, please get in touch with her using the contact us form above.