Excellence in Economic Thinking
In this high-calibre lecture series the world's best economic thinkers, practitioners and Nobel Laureates return to the birthplace of modern economics to deliver original keynote lectures of global relevance.
Bank of England Chief Economist, Andy Haldane, opened the series with a lecture on 'The Health, Wealth and Happiness of Nations' in February 2020.
Professor Sir Angus Deaton, Nobel Laureate, delivered the second Adam Smith Lecture on 26 May 2021 entitled 'Technology, Inequality and Social Esteem'. 

Our third Adam Smith Lecture was delivered by Baroness Minouche Shafik on 20 April 2023 with a lecture exploring 'The Social Contract: What We Owe Each Other'.
View our trailer video for a snapshot into the programme and its purpose in our 21st-century society and the lectures in full below.
Series Speakers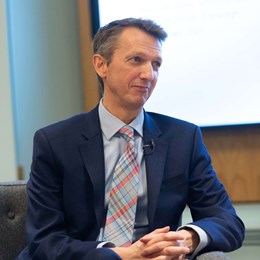 Andy Haldane
Andrew G Haldane is the Chief Economist at the Bank of England. He is a member of the Bank's Monetary Policy Committee. Among other positions, he is Honorary Professor at University of Nottingham, a Visiting Fellow at Nuffield College, Oxford, a Fellow of the Academy of Social Sciences and Governor of the National Institute of Economic and Social Research. He has authored around 200 articles and 4 books. Andrew is the founder and trustee of 'Pro Bono Economics', a charity which brokers economists into charitable projects and Vice-Chair of National Numeracy.
Andy Haldane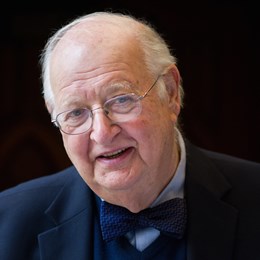 Professor Sir Angus Deaton
Sir Angus Deaton is Senior Scholar and Professor Emeritus at Princeton University and Presidential Professor of Economics at USC. He is the author of The Great Escape: health, wealth, and the origins of inequality and, with Anne Case, Deaths of despair and the future of capitalism. His interests span domestic and international issues and include health, happiness, development, poverty, inequality, and how to best collect and interpret evidence for policy. He is a member of the National Academy of Sciences and the American Philosophical Society, a Fellow of the British Academy, and an Honorary Fellow of the Royal Society of Edinburgh. He is a past President of the American Economic Association. His BA, MA, and PhD are from Cambridge University, and he holds several honorary doctorates from universities in Europe and the US. In 2015, he received the Sveriges Riksbank Prize in Economic Sciences in Memory of Alfred Nobel "for his analysis of consumption, poverty, and welfare." He was born in Edinburgh, Scotland. He was made a Knight Bachelor in the Queen's Birthday Honors List in 2016.
Watch the lecture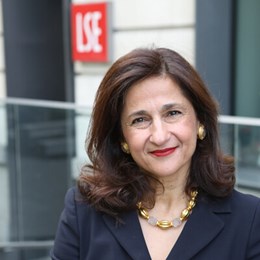 Baroness Minouche Shafik
Nemat (Minouche) Shafik is a leading economist whose career has straddled public policy and academia. She was appointed Director of the London School of Economics and Political Science in September 2017. By the age of 36, had become the youngest ever Vice President of the World Bank. She taught at Georgetown University and the Wharton Business School and has published widely. She served as the Permanent Secretary of the Department for International Development from 2008 to 2011, Deputy Managing Director of the International Monetary Fund from 2011-2014 and as Deputy Governor of the Bank of England from 2014-2017. Her book What We Owe Each Other: A New Social Contract is out now.
Watch the lecture
The Adam Smith Lecture Series in Brief: Find out More
Video produced by Video Production Edinburgh.