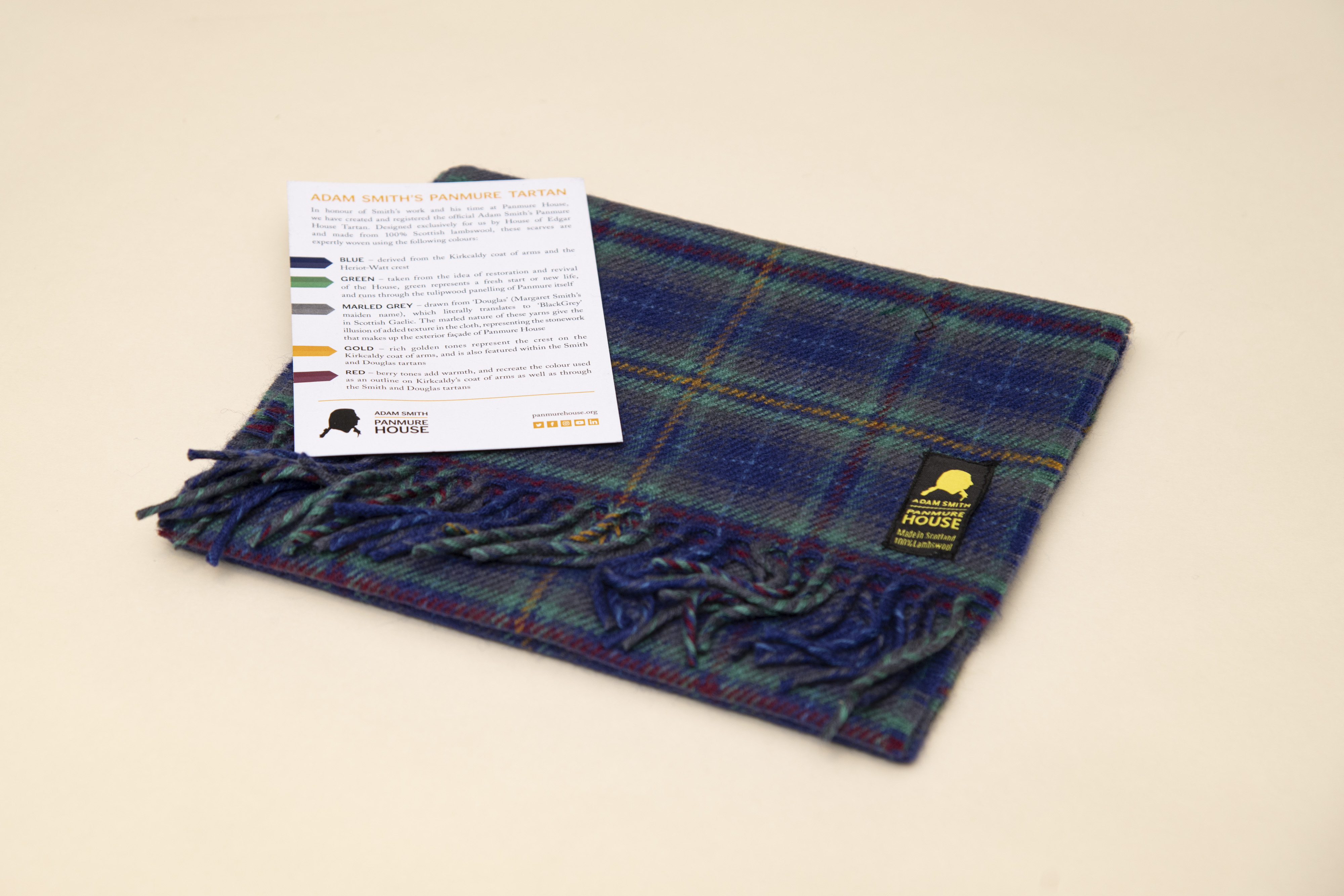 Description
Our bespoke Limited Edition Panmure House tartan is exclusively available for purchase on our website and from the House itself during events. In honour of Smith's work and his time at Panmure House, we have created and registered the official Panmure House Tartan. Designed exclusively for us by House of Edgar, it is expertly woven of the following symbolic colours:
Blue – Derived from the Kirkcaldy coat of arms and the Heriot-Watt University crest
Green – Taken from the idea of restoration and revival of the House, green represents a fresh start or new life, and runs through the tulipwood panelling of Panmure itself
Marled Grey – Drawn from 'Douglas' (Margaret Smith's maiden name), which literally translates to 'Black Grey' in Scottish Gaelic. The marled nature of these yarns gives the illusion of added texture in the cloth, representing the stonework that makes up the exterior façade of Panmure House
Gold & Red – Rich golden and berry tones represent the crest on the Kirkcaldy coat of arms, and are also featured within the Smith and Douglas tartans
Product information:
Made from 100% lambswool
Made by House of Edgar in Scotland exclusively for Panmure House
Free Collection from Panmure house
Please note that we offer free collection from Panmure House (4 Lochend Close, EH8 8BL).
Please contact us here if you have any questions about purchasing merchandise or donating to Panmure House.
In Stock - Buy Now
£36.00
All profits from the sale of our merchandise are invested into the management of Panmure House and the development of its programmes.