Watch this space for fringe 2023
This August, Panmure House opens its doors once again for the annual Edinburgh Fringe Festival.
Panmure House has developed a reputation at the Fringe for theatre and spoken word shows that investigate the cultural phenomena that define our time. Interested in history? Have a keen interest in the Scottish Enlightenment? Keen to have your opinion heard amongst controversial debate? Perhaps you want to delve deep into financial theories... but also be entertained? At this year's Fringe at Panmure, there's bound to be something for you. This year we will be introducing a flagship tercentenary series of talks on Adam Smith by some of the leading scholars in the fields of Philosophy and Econmomics, new writing, and expanding our programme to include shows for younger audiences too. Watch this space as announcements are made in the coming months.
For ticketing, show schedules, directions and more, please take a look at our Fringe FAQs. If you can't find the answer to your question here, get in touch with us directly via our CONTACT FORM.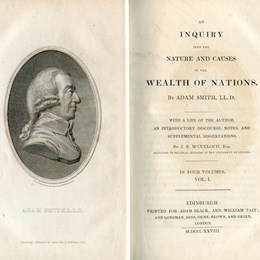 ADAM SMITH TERCENTENARY LECTURE SERIES
To mark and celebrate 300 years since the birth of Adam Smith, we have put together a very unique and special series of talks on the great man himself.

These free sessions will delivered by academics in the fields of Philosophy, Economics and Sociology and look at the formative parts of Smith's life, his views, his travels and his subsequent impact on those that followed from all over the globe.

These sessions will also not be academic in nature, rather aimed at everyone, allowing access the Smith, his life and his work in a non-traditional way allowing us to connect to Smith as a son of Edinburgh.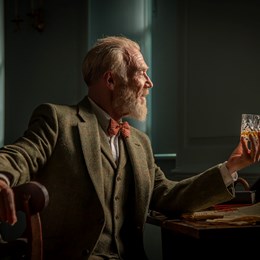 Watch this space for shows as they are released
As details of our programme are agreed they will appear here. Please check back for details on these shows and for booking information.
Frequently Asked Questions
Tickets can be bought directly via the Fringe Box Office. As shows are confirmed they will be added below. By clicking the headings below when they appear, you will be redirected to the Fringe Box Office page where you can buy tickets for your chosen dates.
We are situated just off the Royal Mile and within close proximity to the Scottish Parliament. Our address is Panmure House, 4 Lochend Close, Edinburgh, EH8 8BL. You can access us easily on foot or by public transport.
Located just opposite the Royal Mile Primary School, Lochend Close can be accessed via two openings on the street. This leads you out into a courtyard in which Panmure House is located directly ahead. A comprehensive set of directions can be found HERE, and throughout the Fringe-related web pages.
Panmure House is fully equipped to allow for a comfortable experience for wheelchair users.
The House has both an exterior* and interior lift as well as a disabled toilet on our Ground Floor in the Interpretation Suite area. The Panmure Team are fully trained in wheelchair evacuation and the equipment in the event of an emergency is situated on the second floor.
*If you require access into the venue via our exterior lift, the Team kindly ask that you arrive 10-15 minutes prior to curtain up. This allows for setup in advance and prevents any delay to your Fringe at Panmure experience.
Lochend Close is reserved for permit holders only and is heavily monitored by parking attendants. For this reason, we recommend parking at Holyrood Park [£1p/h] and taking the short walk up the mile to Panmure House.
Please note that Panmure House will not be held liable for parking charges and/or towing in Lochend Close.
Panmure House is a hub of enlightened research, debate and scholarship. At Panmure, we seek to continue the legacy of Adam Smith and his works - to do this, we host an array of events and academic programmes that draw upon the cultural relevance of Smith, and his home. Themes include economics, finance, social theory, ethics and the Scottish Enlightenment.
We cannot make any scheduling changes to the Fringe show programme at Panmure House for any reason. Due to the layout of the venue, we are unable to admit latecomers. This is disruptive to the performers and other Fringe goers so please be aware that latecomers will be turned away from the venue.
Unfortunately we are unable to offer refunds, unless a show has been cancelled by us. Please do contact us if there is an alternative show you are able to attend and we will transfer your ticket if it is possible to do so.