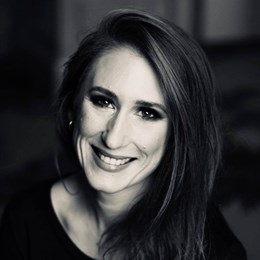 Caroline Howitt: Programme Director
Caroline is responsible for directing all Panmure's academic programmes.

Like Smith 200 years before her, Caroline attended the University of Glasgow before undertaking postgraduate study at Balliol College, Oxford under the Snell Scholarship. She later wrote her PhD on the work of Robert Louis Stevenson, and taught English Literature at the University of St Andrews.

Dedicated to educational advancement in all its forms, Caroline is experienced not only in research and teaching, but in development. Since 2014 she has worked on several multi-million pound educational development projects across the school and university sectors, and is now delighted to bring that experience to bear in delivering the Panmure House mission.

Caroline hails originally from the Isle of Mull, and off-duty is most likely to be found walking the hills of her beloved homeland.
LINKEDIN PROFILE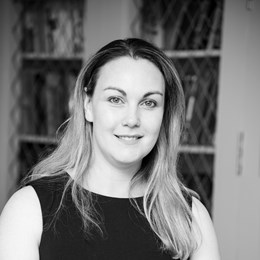 Laura Smith-Gulliver: Programme Executive [Academic]
Laura is responsible for academic external engagement strands including the Panmure House Prize, Adam Smith Lecture Series and our educational outreach programme- the Smith School Seminars. She studied Human Genetics at the University of Nottingham and started her career in youth work before moving into Learning Development and Programme Management. She holds APM Project Management membership and had led successful corporate partnerships at a National level, held several roles in training programme management and was Head of a Careers and Outreach department at a regulatory body. Widening access to education, support and services has always been significant to her and her roles in mental health, youth work, international development and gender equality reflect this. In her quiet time Laura will usually be found at the coffee shops in Edinburgh nose buried in a book or planning her next adventure.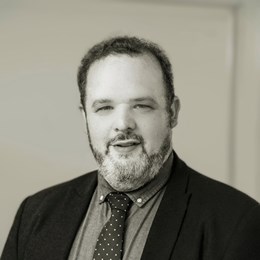 Blair Barrows: Programme Executive [Community]
As Programme Executive for Community, Blair is primarily focused on delivering the Edinburgh Fringe Programme at Panmure House, the Lights of Caledonia Lecture Series, articles for Panmure Perspectives, marketing and social media, Society of Panmure House stewardship, and general event management. Raised in North Norfolk, Blair studied Politics, Philosophy and Sociology and the University of East Anglia before embarking on a career in events and event management. A founder and Director of Nelson Events for over seven years, he then returned to Academia to read the Masters Course in International and Festival Management at Edinburgh Napier University. He has since held several roles within Edinburgh Festival Organisations across venue management, staff management and project delivery and holds both the PRINCE2 and CAPM Project Management qualifications. Blair has happily called Edinburgh home for over 12 years and can be found in his spare time out for walks with the family dog at Portobello beach, listening to podcasts or reading.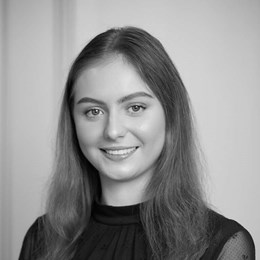 Olivia Anderson: Programme Assistant
Olivia is a Graduate Apprentice working simultaneously towards a degree in Business Management at Heriot-Watt University and assisting with the administration of the Panmure House academic programming. Over the course of four years, Olivia dedicates one day to her studies and spends the rest of the working week based from Panmure House coordinating day-to-day House activities and providing event support. Once she has completed her degree at Heriot-Watt University, Olivia hopes to commit to further study at Masters level. The apprenticeship enables Olivia to put her academic learning into practical perspective whilst also providing further scope to explore other areas of educational interest. She is an all round animal-lover and can be found at her happiest somewhere scenic with her dog, Moss.
LINKEDIN PROFILE
Get in Touch
Please get in touch if you have any questions. All emails are directed to the centralised Panmure House inbox. We will get back to you as soon as possible.
Contact Us