The Wealth of Nations Lectures promotes frontier research in Economics in tandem with the advancement of policy debate.  We welcome leading figures of the profession – individuals whose research spans the progress and development of Economics as a science, and whose work has shaped public policy debate and design in recent years. 
This series promotes robust exchange and interaction in the spirit of Adam Smith – aptly delivered from his final remaining home –  and aims to contribute to prosperity and the development of society more widely.
Follow our INSTAGRAM, LINKEDIN, Twitter & FACEBOOK for the latest updates on speakers, confirmed times and dates, and registration. Please engage with us using #AdamSmithHouse
Upcoming lecture with Prof. Stefania Albanesi: 4 February 2021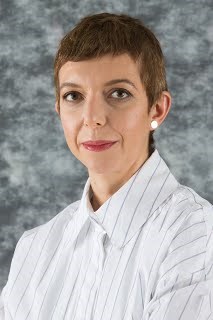 Stefania Albanesi - Professor of Economics - University of Pittsburgh
Abstract of the upcoming lecture: The allocation of debt to consumers in the United States is mainly determined by credit scores, which rank consumers based on their predicted probability of default. There is little public information on the performance of credit scores, and this lack of transparency may lead to inefficiencies and biases in the allocation of consumer credit. We develop a prediction model of consumer default that can be used to score consumers. We show that its performance is superior to credit scores in all dimensions. Our model is transparent and interpretable, and allows us to uncover the most important factors associated with consumer default at the individual and aggregate level. With our approach, young and low income households would gain access to more credit at cheaper interest rates, leading to cost savings for both consumers and lenders.
Catch up on the inaugural lecture