The Wealth of Nations Lectures promote frontier research in Economics and stimulate and advance policy debate. We welcome leading figures of the profession – individuals whose research spans the progress and development of Economics as a science, and whose work has shaped public policy debate and design in recent years.
This series champions robust exchange and interaction in the spirit of ADAM SMITH – aptly delivered from his final remaining home – and aims to contribute to prosperity and the development of society more widely."
Follow our INSTAGRAM, LINKEDIN, Twitter & FACEBOOK for the latest updates on speakers, confirmed times and dates, and registration. Tag us using #AdamSmithHouse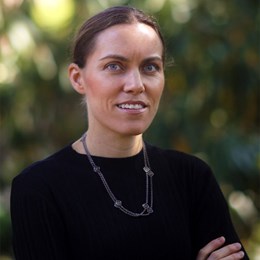 Emily Oster - Thursday 26 May 2022
Emily Oster is an author and Professor of Economics at Brown University. She holds a PhD in Economics from Harvard. Prior to being at Brown she was on the faculty at the University of Chicago Booth School of Business. Join the live research presentation and interactive Q&A session with Emily, who will discuss "COVID and School Closures: Data Creation and Learning Impacts". Registration for the Zoom Webinar is now open.
Emily Oster
VIEW OUR PREVIOUS LECTURES